Current Large Incidents (Home)
New Large Incidents
Fire Detection Maps
MODIS Satellite Imagery
VIIRS Satellite Imagery
Fire Detection GIS Data
Fire Data in Google Earth
Fire Data Web Services
Latest Detected Fire Activity
Other Near Real Time Products
Frequently Asked Questions
About Active Fire Maps

Geospatial Technology and Applications Center
2222 West 2300 South
Salt Lake City, UT
84119 - 2020
voice: (801) 975-3737
fax: (801) 975-3478

---
Please click province, territory or region of interest on the map below to view current MODIS imagery.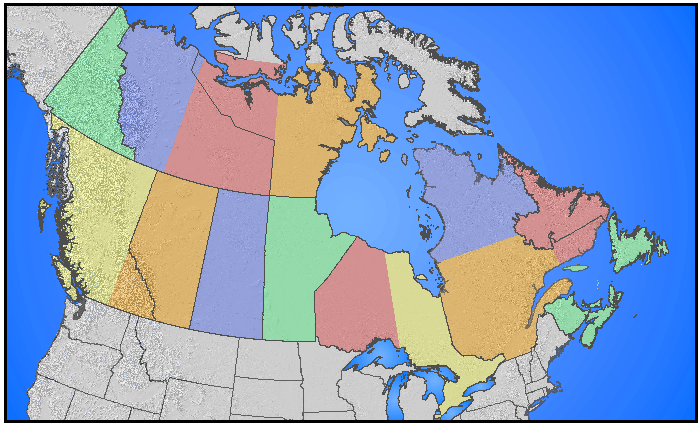 Daily MODIS imagery subsets are generated from MODIS direct readout data acquired by the USDA Forest Service Remote Sensing Applicatons Center, University of Wisconsin Space Science and Engineering Center, and the NASA Goddard Space Flight Center Direct Readout Laboratory.
Please see Environment Canada for current AVHRR and GOES satellite imagery of Canada.